iLIDS4SAM is a flagship project for Austria´s future in automated mobility.
Automated mobility systems are presently moving towards more complex urban traffic scenarios. The FFG-funded iLIDS4SAM project will enable this transition by developing high performance, low-cost LiDAR sensors with increased field of view and resolution.
Latest News
:
iLIDS4SAM project passed FFG mid-term review on march, 28th 2022.
5.6
total costs in Mio. Euro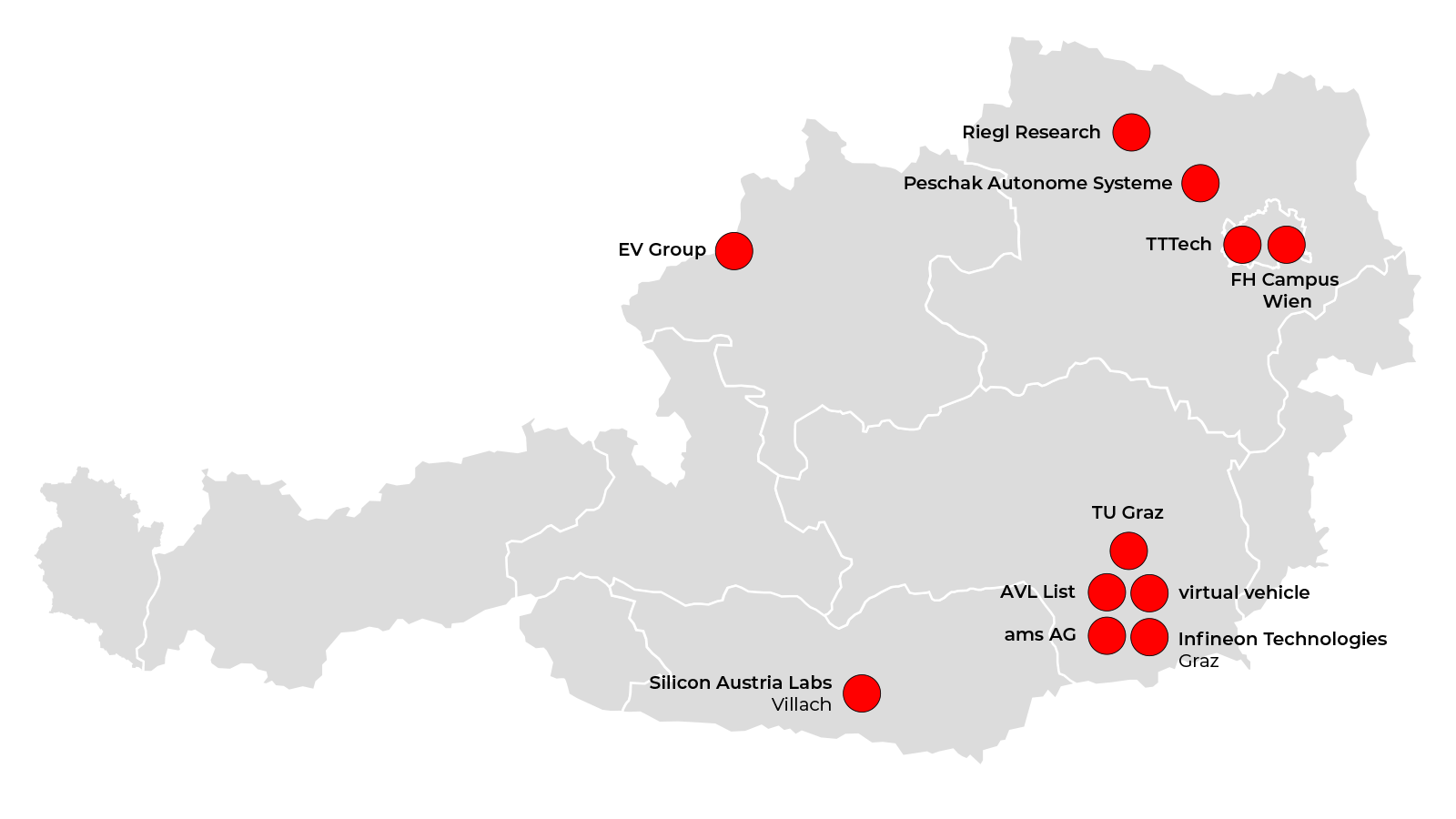 Consortium
The consortium consists of eleven Austrian partners that ideally complement each other along the value chain.