iLIDS4SAM is a flagship project for Austria´s future in automated mobility.
Automated mobility systems are presently moving towards more complex urban traffic scenarios. The FFG-funded iLIDS4SAM project will enable this transition by developing high performance, low-cost LiDAR sensors with increased field of view and resolution.
Latest News
:
The research project "iLIDS4SAM" is dedicated to sensor systems that provide autonomous road and rail vehicles with a three-dimensional image of their surroundings. In addition, the systems will also be able to anticipate danger situations. Under the overall coordination of Infineon Austria, eleven leading Austrian project partners from industry and science are pooling their know-how and expertise in this project.
5.6
total costs in Mio. Euro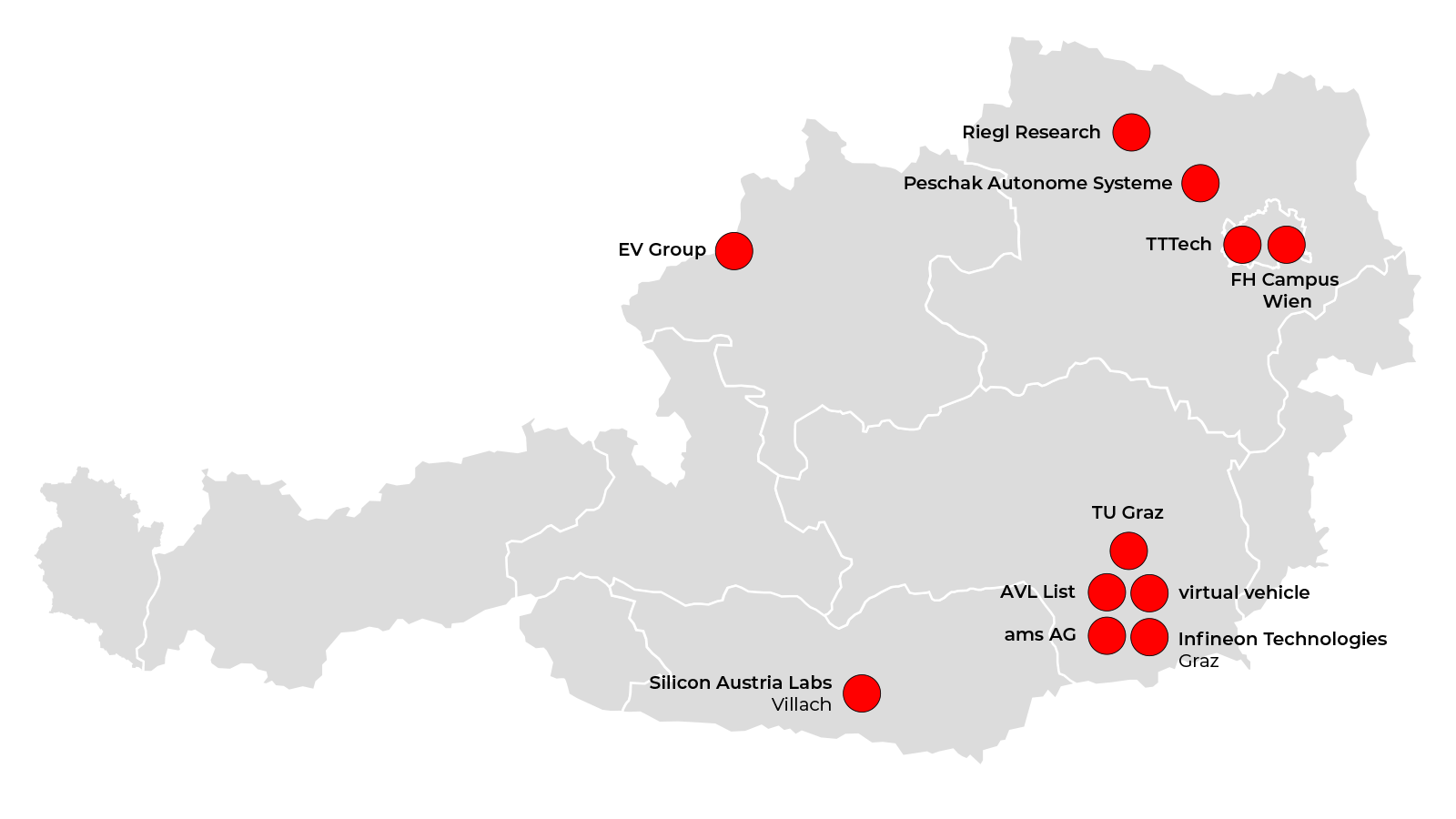 Consortium
The consortium consists of eleven Austrian partners that ideally complement each other along the value chain.