iLIDS4SAM is a flagship project for Austria´s future in automated mobility.
Automated mobility systems are presently moving towards more complex urban traffic scenarios. The FFG-funded iLIDS4SAM project will enable this transition by developing high performance, low-cost LiDAR sensors with increased field of view and resolution.
Latest News
:
iLIDS4SAM project partner "TTTech Auto" participated at "The Autonomous" Hybrid Main event held in the Imperial Palace in Vienna on 29th of September 2021 and organized a workshop within the frame of the event to discuss the role and importance that Research and Development play in the innovation process. Current challenges, upcoming results and importance in the Autonomous Mobility development processes were discussed using the opportunity to introduce also the iLIDS4SAM developments.
5.6
total costs in Mio. Euro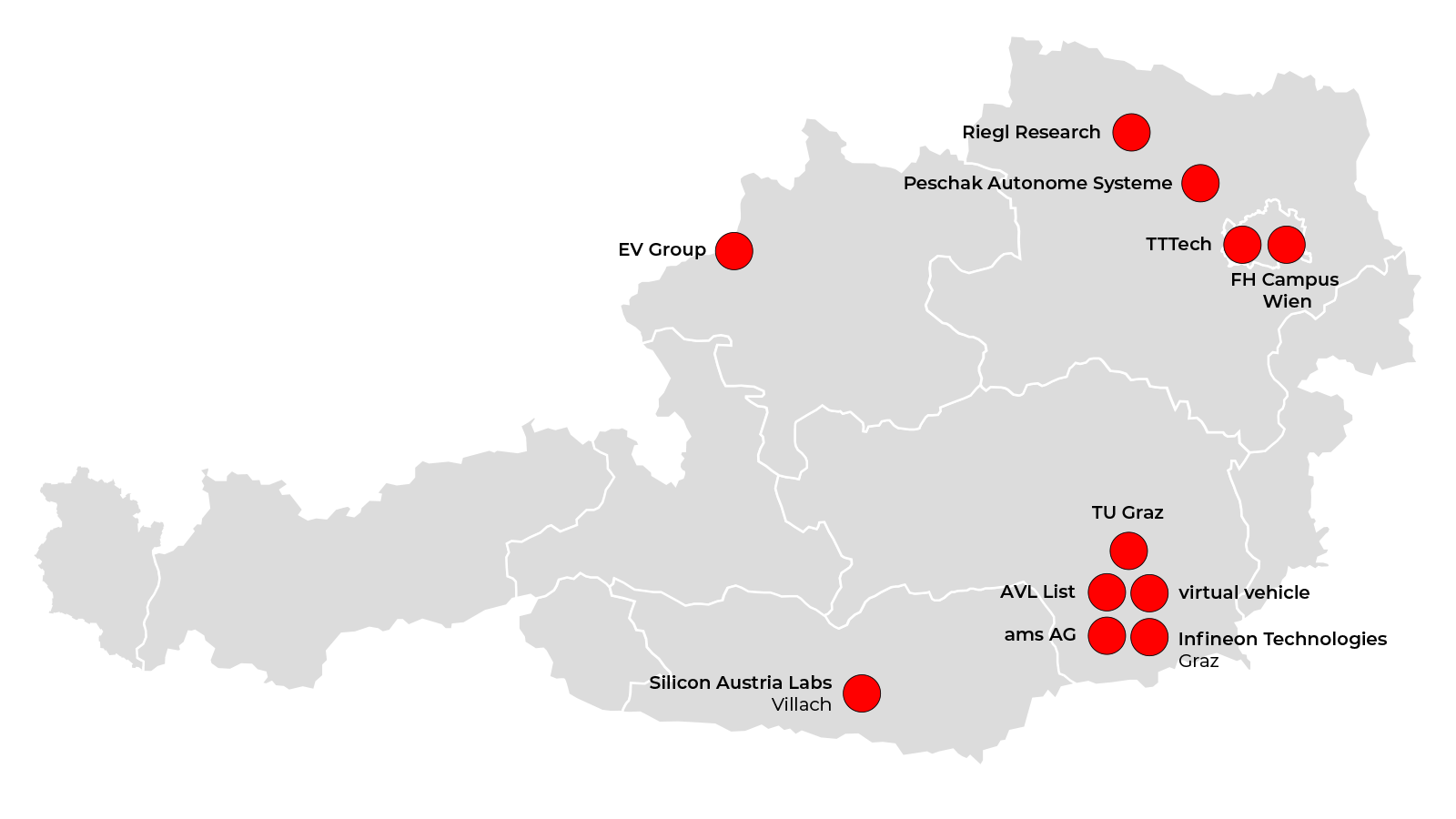 Consortium
The consortium consists of eleven Austrian partners that ideally complement each other along the value chain.